ANNUAL GOLF TOURNAMENT
Friday October 7th – 9:30AM Registration, 11:00AM Tee Time.
Become a sponsor for our annual golf tournament below.
HOW YOU CAN GET INVOLVED
Call (985) 326-0250 to Donate or Volunteer. Sign up to sponsor this event here.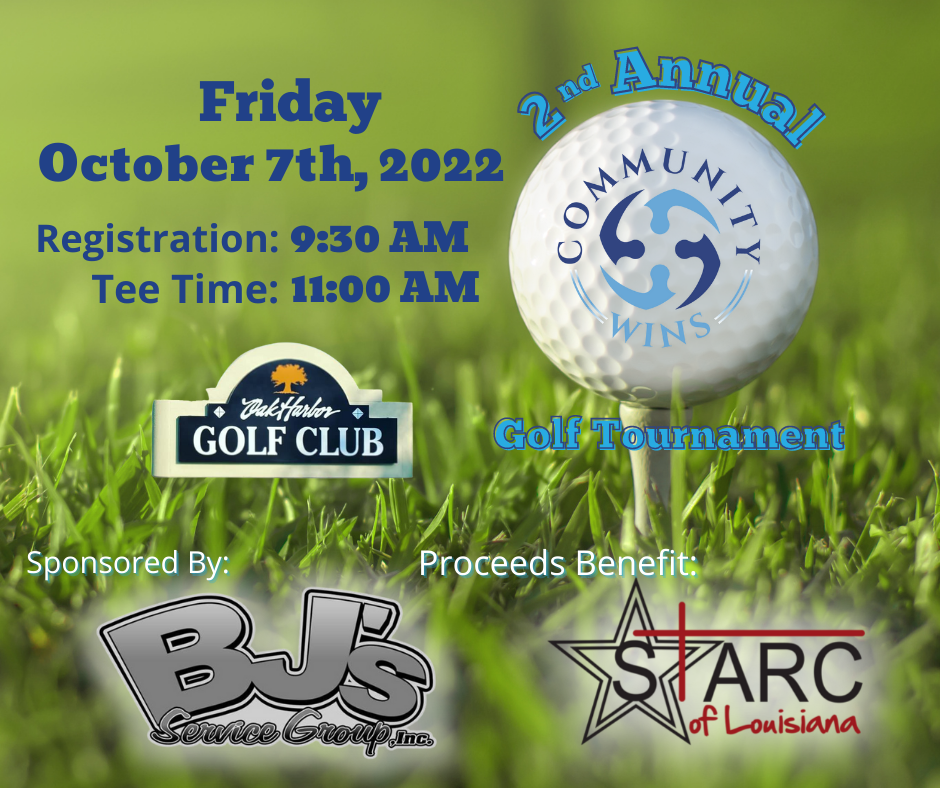 WE ALL WIN
It is our privilege to hold an Annual Golf Tournament to benefit a local nonprofit we believe in. Coming together as friends, and through your generosity and willingness to help others, Community Wins Foundation will make a difference in many lives throughout our community.